Deal Announcement – 1st Choice is Acquired by Northern Pacific Group
---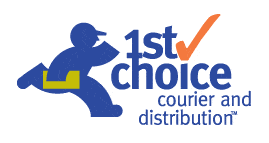 R.L. Hulett & Company ("RLH") is pleased to announce the sale/recapitalization of its client, 1st Choice Courier and Distribution ("1st Choice"), a leading Midwestern courier, distribution and freight services business, to Northern Pacific Group ("NPG"). RLH acted as exclusive financial advisor to the Seller in this transaction.  As part of the transaction, 1st Choice CEO, Jason Flegel, and Chief Strategy Officer, Charlie Walch, have agreed to stay on as owners in the business and partner with NGP to continue the growth of the business going forward.
1st Choice is a third party logistics and distribution business based in St. Louis, Missouri that specializes in same-day parcel delivery throughout 1,400 zip codes in the Midwest. Since its founding in 1989, Charlie Walch and more recently, Jason Flegel, have grown the company by expanding service offerings along with the geographic footprint served to meet customer demand. The company has also been able to grow through synergistic mergers and acquisitions to build on its service and technology platform.
The Buyer, NPG, is a middle market private equity investment firm based in Wayzata, Minnesota focused on investments in growth oriented companies with strong management teams in the technology and business services industries.
R.L. Hulett & Company acted as the Seller's exclusive financial advisor in the transaction and facilitated the sale process by preparing marketing materials, contacting strategic and financial buyer candidates, and advising the Seller during negotiations with prospective suitors.
For more information regarding this transaction, please contact: