Deal Announcement – O'Brien Capital has Acquired Classic Equine Equipment
---

O'Brien Capital, LLC ("O'Brien") has acquired substantially all of the assets of Classic Equine Equipment, Inc. ("Classic Equine"), a leading designer and manufacturer of quality stall systems, barn components, exercisers and accessories relating to the equine industry.
O'Brien Capital, LLC is a St. Louis-based private investment firm seeking to acquire lower middle-market manufacturing and industrial service businesses in the Midwest. O'Brien provides a combination of investment capital and deep operational expertise to the portfolio companies it invests in to drive long-term value for shareholders.
For more than 20 years, Classic Equine has been an industry leader in horse stalls and stable equipment. The Company has expanded its product lines to include Dutch doors, stable windows, composite flooring, free run exercisers, and full stride horse treadmills.
R.L. Hulett & Company originated the transaction for the Buyer and acted as the Buyer's exclusive financial advisor in negotiating the deal and facilitating the closing.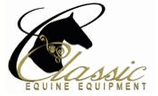 For more information regarding this transaction, please contact:
O'Brien is excited to partner with the strong management team at Classic Equine to launch a new chapter of growth for the business and bring new opportunities for the company's customers and employees. R.L. Hulett's M&A knowledge and expertise were instrumental in sourcing and negotiating the transaction.