Deal Announcement – Roman, Butler, Fullerton & Co.
---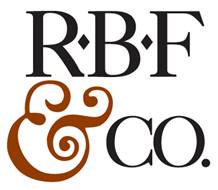 R.L. Hulett & Company successfully originated and negotiated the sale of a profitable registered investment advisory firm with over $150 million in assets under management.  The Seller has committed to stay with the firm for a period of time to help ensure the successful transition of client accounts.
Roman, Butler, Fullerton & Company, based in St. Louis, Missouri, is an SEC registered investment advisory and financial planning firm serving both individual and institutional clients.  The Company offers securities through an independent registered broker-dealer and member of FINRA/SIPC and specializes in asset management, estate planning and retirement planning.  The Company's client base consists primarily of high net worth individuals and trusts along with institutional profit sharing plans, charitable organizations, endowments, corporations and other business entities.
R.L. Hulett & Company facilitated the sale process by researching the industry, writing a Confidential Offering Memorandum, contacting over 100 strategic buyer candidates, coordinating management meetings with selected prospective acquirers, negotiating an exclusive letter of intent, coordinating due diligence, reviewing the contracts and assisting in the closing.  Six offers were submitted and the Seller selected, and ultimately closed, a deal with the acquirer who offered the best combination of financial, cultural and strategic fits.
For more information regarding this transaction, please contact:
With other partners in the business, my situation was somewhat complicated, so I sought the advice and counsel of an investment banking firm. R.L. Hulett & Company successfully managed this complex sale process as skilled professionals. I am very satisfied with the outcome and had it not been for their efforts, it would have been very difficult for me to achieve my end objectives.