Deal Announcement – Systems Graphics has been acquired by PJM Advisors, LLC
---

R.L. Hulett & Company advised in the sale of Systems Graphics ("SGI"), a leading Midwestern packaging business specializing in label and tag converting solutions, to PJM Advisors, LLC through its newly established holding company, 1530 Holdings, LLC.
Systems Graphics, Inc., ("SGI") is a leading Midwestern packaging business specializing in label and tag converting solutions.  The Company was founded in 1986 by the Seller after he had spent years in International Paper's Packaging Division.  Today, the Company is a leading converter of a variety of high-quality custom products serving a number of end markets including governmental (government security labels), food and beverage (food, snack and drink labels), industrial/automotive (thermal labeling, oil and lubricant labels), and healthcare (medical and pharmaceutical labels).
1530 Holdings, LLC is a newly established holding company owned by PJM Advisors, LLC and John Knudsen, former Smurfit-Stone Executive Vice President of Manufacturing. PJM Advisors is a private equity investment firm based in St. Louis, Missouri and founded by Pat Moore in 2011, Pat is the former chairman and chief executive officer of Smurfit-Stone Corporation and is joined by his son Brian Moore. Brian began his career as a management strategy consultant with IBM Global Business Services specializing in finance transformation and corporate strategy projects. Their focus is on investing in privately held companies in consumer products, industrial manufacturing/services, energy services, real estate development, healthcare services, wholesale/distribution, educational services, agriculture and agricultural chemistry, and distressed situations sectors.
R.L. Hulett & Company acted as the Seller's exclusive financial advisor in the transaction and facilitated the sale process by preparing marketing materials, contacting strategic and financial buyer candidates, and advising the Seller during negotiations with prospective suitors.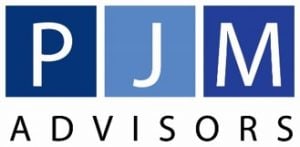 For more information regarding this transaction, please contact: