Deal Announcement – Theodoro is Acquired by Nature's Bakery
---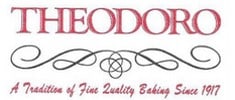 R.L. Hulett & Company advised in the sale of substantially all of the assets of Theodoro Baking Co., Inc. ("Theodoro"), a commercial baker of donuts, cakes bagels, breads and a variety of other bakery products, to Nature's Bakery in Reno, Nevada.
Theodoro, located in Hazelwood, Missouri, was founded in 1917 and has been producing breads and sweet baked goods for nearly a century.  The bakery was bought by the Daniels family in the 1980s with the vision of becoming a larger regional player in the wholesale baking business.  Under Daniels' ownership, the company diversified into new end markets including retail/grocery, food-service, institutional and healthcare.
Nature's Bakery, located in Reno, Nevada, was founded in 2010 by Dave Marson and is a leading producer of all- natural fig bars for a variety of retailers including Sam's Club and Costco. The Theodoro acquisition represented a tremendous opportunity for Nature's Bakery to add a Midwest presence to better serve its customers in the Central and Eastern regions of the United States.
R.L. Hulett & Company acted as exclusive financial advisor to the Seller and facilitated the sale process by identifying and contacting financial and strategic buyers, coordinating due diligence and site visits and negotiating the  definitive purchase agreements.
For more information regarding this transaction, please contact: