Deal Announcement – TSG has Acquired The Winetasting Network
---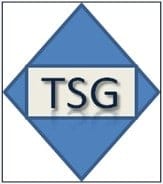 TSG, LLC ("TSG") has acquired substantially all of the assets of The Winetasting Network ("WTN"), including Winetasting.com, a national ecommerce retailer of branded and private labeled wine to the consumer and wine club market channels.
TSG is a St. Louis-based firm initially established by Steve Schepman to provide consulting and capital advisory services to lower middle-market businesses but over time evolved into a merchant banking firm of several partners with an objective of acquiring the assets of WTN. As majority shareholder in TSG and President of WTN, Mr. Schepman will take an active role in managing the business for its shareholders. The partners in TSG are Ron King, Rob Poirier and Bill Pruellage.
Winetasting.com was founded in 1991 and is based in Nappa Valley, California. The Company's location and relationships in America's premier wine growing region give it access to some of the best locally produced wines, as well as those from France, Italy, South Africa, Australia, Argentina, Chile, New Zealand and Spain. The business was acquired by 1-800-Flowers.com in 2004 and in 2009 purchased certain assets of Geerlings & Wade, a direct-to-consumer winery. Today, WTN is licensed to sell wine in 42 states and has grown to over 200,000 active customer accounts throughout the United States.
R.L. Hulett & Company, a St. Louis-based middle-market investment banking firm since 1981, acted as the Buyer's exclusive financial advisor in negotiating the deal and facilitating the closing.



For more information regarding this transaction, please contact:
TSG is excited to launch the next phase of growth for Winetasting.com and build on the company's already solid foundation of specialty brand retailing and social media marketing to provide customers with an enhanced and customized wine-buying experience. We commend the work, of R.L. Hulett, whose knowledge and expertise in M&A transactions were instrumental in getting this over the finish line.