MAR Graphics has sold substantially all of its assets to Qualfon
---

R.L. Hulett & Company ("RLH") is pleased to announce that its client, MAR Graphics ("MAR" or the "Company") has been acquired by Qualfon, a full-service marketing solutions and contact center service provider. In this transaction, RLH acted as exclusive financial advisor to the Company.
MAR Graphics is a provider of integrated digital marketing products and services to a variety of print distributors, mailers, agencies and clients nationwide. Founded in 1961, MAR is based in the greater St. Louis metropolitan area in Valmeyer, Illinois and employs over 78 employees.  The company offers its customers with a full suite of marketing, variable imaging and printing solutions from direct mail fulfillment to extensive digital imaging and bindery capabilities with a multitude of value-added features.
Qualfon, founded in 1995, provides full customer lifecycle management including lead generation, end-to-end integrated marketing, multichannel customer engagement, and fulfillment. Qualfon has experienced BPO leadership and a strong track record of business growth in helping companies reduce costs and deliver superior customer experiences. The company has approximately 15,000 employees at seasonal peak serving international brands across many industries, and outsourcing locations span the United States, the Philippines, Guyana, Mexico, and Costa Rica.
Together, Qualfon and MAR will expand their offerings and capabilities in print production, complementing the current marketing service offerings under Qualfon's Dialog Direct brand.  The combination of the two companies provides clients with continued stability in operations, while offering growth opportunities and expanded production capacity. This will also allow Qualfon to produce higher volume jobs, take on more projects and increase its in-house print solutions.
Rick Roever, President of MAR, said "We are excited to join the Qualfon family. Our clients will see very little change in the day-to-day running of the business and we will continue to provide the same level of great service.  Our team is thrilled to have the ability to bring more product offerings to our clients, such as kitting and fulfillment, data services, call center and other outsourced business services."
Qualfon CEO Mike Marrow said, "Most exciting of all, this acquisition positions Qualfon for continued growth and a bigger opportunity to make a positive impact on more clients and more Qualfon family members as we strive to be the best and make each person's life better. Part of our mission stands in making opportunities available to as many people as possible, offering sustainable employment for the long term. An acquisition of this nature brings new clients and revenue to the organization while creating and maintaining jobs in yet another new market."
About RLH
R.L. Hulett & Company is a boutique investment bank in St.Louis, Missouri since 1981. In this transaction, RLH was retained by MAR as its exclusive advisor to explore strategic alternatives for the growth and expansion of the business.  RLH facilitated a process by preparing marketing materials, contacting strategic and financial partners and advising the Company during negotiations with prospective partners.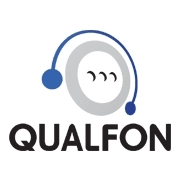 For more information regarding this transaction, please contact: