July 30, 2021
ABLE Manufacturing & Assembly was acquired by National Composites, via its financial sponsor Covington Partners, through an LBO on July 30, 2021 for an undisclosed sum.
---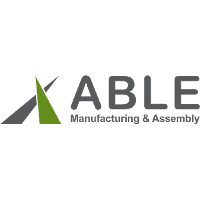 ABLE Manufacturing & Assembly is a manufacturer of fiberglass composites and fabrication services for agricultural, construction, military and coating industries. The company offers turn-key painted and gel coat fiberglass composite assemblies, aluminum and steel metal fabrications, plastic vacuum thermoform assemblies, specialty vehicle operator cabs, operator pulpits and industrial enclosures to its clients, thereby helping them to improve the efficiency of customers operations by collaboratively serving as an extension of their business to provide value-added products.
With this acquisition, National Composites have gained strategic customer advantages in both applications and geographic distribution. Previously, the company was approved for a $1.49 million Paycheck Protection Program Loan from Arvest Bank on April 7, 2020.