May 17, 2021
Aegion was acquired by New Mountain Capital through a $995 million public-to-private LBO on May 17, 2021.
---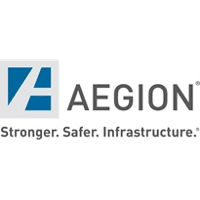 Aegion Corp operates in the infrastructure protection and maintenance sector. The company has three segments. The infrastructure solutions segment primarily provides rehabilitation and maintenance services for infrastructure projects. The corrosion protection segment performs maintenance, rehabilitation, and corrosion protection services for oil and gas, industrial, and mineral piping systems and structures, in addition to supplying products for gas release and leak detection systems. The energy services segment provides engineering, procurement, construction, maintenance, and turnaround services, primarily for the oil and gas industry. The company generates the majority of its sales from the North American market.
Jefferies, Credit Suisse, MUFG Bank, Sumitomo Mitsui Financial group, KeyBank and Deutsche Bank provided $725 million debt financing in the form of a $75 million revolving credit line and a $675 million first lien term loan to support the transaction.