July 1, 2021
Barbour Concrete Company was acquired by Forterra, via its financial sponsor Lone Star Funds, for an undisclosed sum through an LBO on July 1, 2021.
---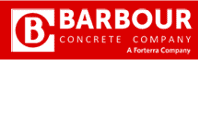 Barbour Concrete Company is a manufacturer of precast concrete products that are intended for the underground utility, communications, highway and commercial markets. The company offers storm sewer inlets, sanitary sewer manholes, transformer and switchgear pads, utility vaults as well as a stone strong retaining wall system. This provides customers with ready-to-install products that are efficient as well as save on time and labor costs.
The acquisition will accelerate Forterra's growth in the precast concrete markets and strengthen the company's position in the growing Kansas City region.