July 6, 2021
Champion Brands was acquired by PLZ Aeroscience, via its financial sponsor Pritzker Private Capital, for an undisclosed sum through an LBO on July 6, 2021.
---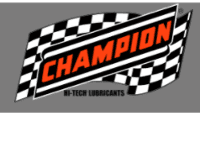 Champion Brands is a manufacturer of specialty lubricants that are intended for consumer and industrial applications, including automotive, construction and agricultural. The company offers a wide range of advanced, engineering-approved fluids for wear protection, high-temperature stability, improved efficiency, oxidation resistance and friction reduction. This enables clients to improve the performance and life of their equipment.
The acquisition will enable PLZ Aeroscience to continue growing their specialty automotive and industrial footprint across North America.