June 16, 2021
Perimeter Solutions reached a definitive agreement to acquire EverArc Holdings (LON: EVRA) through a reverse merger for an estimated $740 million on June 16, 2021.
---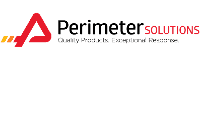 Perimeter Solutions is a manufacturer of firefighting products and lubricant additives. The company offers chemicals and services for fighting wildfires and to extinguish fires along with oil additives products that are used in the production of lubrication oil additives, mining chemicals and pesticides.
Previously, the company, fire safety and oil additives business units of Israel Chemicals (TAE: ICL), was acquired by SK Capital Partners and HarbourVest Partners through a $1 billion LBO on March 28, 2018.