R.L. Hulett Advises in the Sale of Ironman Sound Industries, LLC
---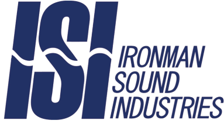 R.L. Hulett ("RLH") is pleased to announce that its client, Ironman Sound Industries, LLC ("ISI" or the "Company") has sold substantially all of its assets to Markey's Audio/Visual Inc. ("Markey's"). In this transaction, RLH acted as exclusive financial advisor to the Seller.
The Seller
Ironman Sound Industries creates some of the highest quality and most memorable events in the St. Louis region and beyond. Founded in 1997 by Bob and Stacy Horner, ISI has steadily grown over the last 25 years to become one of the Midwest's most praised and sought-after event production companies. ISI maintains the finest tools and specialists in sound, lighting, video, staging and decor, allowing endless possibilities for their clients. With the goal of building a lasting relationship, ISI excels at providing production design, planning and management, giving every event the personal attention necessary to bring your vision to life. On closing the transaction, CEO and Founder, Bob Horner said "We are excited for the opportunity to partner with the Markey's team and are looking forward to the next chapter of growth for Ironman Sound."

The Buyer
A 100% employee-owned national event technology provider headquartered in Indianapolis, Indiana. Founded in 1959, Markey's has grown with the technology industry and is proud to provide leading edge production and equipment for all aspects of live events including event management, technical production, creative services, equipment rental, technical support and consultation. Markey's offers solutions to fit a wide array of budgets for in-person, hybrid or virtual event needs and is consistently lauded for outstanding customer service, high-quality inventory and skilled technical professionals.
RLH
R.L. Hulett is a boutique investment bank in St. Louis, Missouri, serving the middle market since 1981. In this transaction, RLH advised the Seller and facilitated the sale process by preparing marketing materials, contacting strategic and financial buyer candidates and negotiating with prospective suitors throughout the process.