R.L. Hulett Advises in the Sale of Team Three Group
---

R.L. Hulett ("RLH") is pleased to announce that its client, Team Three Group Limited, LLC, Global Import Solutions, LLC and Team Three Group Limited – Hong Kong (together, "Team Three") have been acquired by AmerCareRoyal, LLC, a portfolio company of HCI Holdings. In this transaction, RLH acted as exclusive financial advisor to the Seller.
The Seller
Based in St. Louis, Missouri and Hong Kong with additional warehouse locations in California and Virginia, Team Three is a leading global distributor of paper, packaging and disposable plastic products to the foodservice industry. Co-founded by Bob Hubbard and Roy Van in 2009 to create a global platform for companies seeking to expand their sourcing options, Team Three has organically grown revenue and income every year since inception and was awarded a global sourcing role with one of the largest foodservice distributors in the U.S. Upon closing the transaction, CEO and co-founder, Bob Hubbard said "We are excited for the opportunity to partner with the AmerCareRoyal team and we look forward to the next chapter of growth for Team Three and GIS."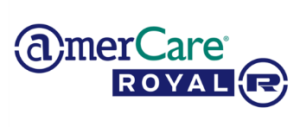 The Buyer
Headquartered in Exton, PA, AmerCareRoyal is a single stream resource for over 6,000 disposable products used in the foodservice, janitorial, sanitation, industrial, hospitality and medical industries. With multiple shipping points across North America, ACR's family of companies service national level customers with outstanding customer service and an ever-growing product line. Team Three is ACR's eighth add-on acquisition since HCI's initial investment.

About HCI
HCI Equity Partners is a lower middle market private equity firm focused on partnering with family and founder owned distribution, manufacturing and service companies. HCI is headquartered in Washington, DC.
RLH
R.L. Hulett is a boutique investment bank in St. Louis, Missouri, serving the middle market since 1981. In this transaction, RLH advised the Seller and facilitated the sale process by preparing marketing materials, contacting strategic and financial buyer candidates and negotiating with prospective suitors throughout the process.