R.L. Hulett & Company Advises in the Sale of Classic Equine Equipment
---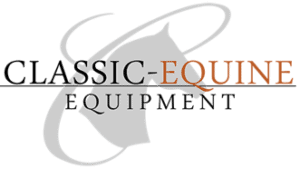 R.L. Hulett & Company ("RLH") is pleased to announce that its client, Classic Equine Equipment, LLC ("Classic Equine" or the "Company"), has been acquired by Morton Buildings, Inc. ("MBI"), a leading nonresidential building construction company based in Morton, IL. In this transaction, RLH acted as exclusive financial advisor to the Company.
Classic Equine Equipment, LLC is a Midwest-based manufacturer and designer of equestrian stabling products. The Company is revered for producing the highest quality and most comprehensive selection of stall fronts and partitions, barn doors and windows, entrance gates, flooring, mats, and accessories, while delivering superior customer service. Since its founding, the Company has built an impeccable reputation with a large growing following in the equine marketplace.
Founded in 1903, Morton Buildings, Inc. ("MBI") is the largest post-frame manufacturing and construction company in the United States and a strong player in the equestrian barn market. In 2017, after over 113 years as a family-owned company, MBI transitioned to 100% employee ownership (ESOP), providing a stable, long-term plan for the company, and ensuring the longevity of an iconic brand in the industry.
Classic Equine is a natural fit for MBI's premium barn offering in the equestrian market.  With Classic Equine's brand and premium grade stall systems and components, MBI can now enhance its customer offering with a higher end product for premium look and finish on the barn interior. The combination of the two companies is anticipated to strengthen MBI's presence in the equestrian market and expand sales channels for Classic Equine's products.
As two leading brands, Classic Equine and MBI are natural partners in the equestrian market, with MBI's premium barn offerings, and Classic Equine's premium grade stall systems and components.
Scott Lix, President of Classic Equine, said "We are excited to become part of the Morton team.  Our cultures align well and both companies share a common goal of producing the highest quality product for the customer.  We look forward to working with the Morton team and the new opportunities this can bring in the future."
"Morton is thrilled with the addition of Classic Equine," commented MBI CEO John Russell.  "Classic is well positioned to grow, and we will be working with Scott and his team to invest in those growth opportunities."
About RLH
R.L. Hulett & Company is a boutique investment bank in St. Louis, Missouri since 1981. In this transaction, RLH was retained by Classic Equine Equipment, LLC as its exclusive advisor to explore strategic alternatives for the business, including a potential sale or recapitalization.  RLH facilitated a process by preparing marketing materials, contacting strategic and financial partners and advising the Company during negotiations with prospective partners.

For more information regarding this transaction, please contact: