December 30, 2022
R.L. Hulett Advises in the Sale of Ironman Sound Industries, LLC
---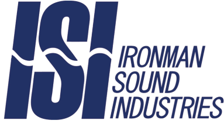 R.L. Hulett & Company ("RLH") is pleased to announce that its client, Ironman Sound Industries, LLC ("ISI" or the "Company") has sold substantially all of its assets to Markey's Audio/Visual Inc. ("Markey's"). In this transaction, RLH acted as exclusive financial advisor to the Seller.
About ISI
ISI, located in St. Louis, Missouri, is a leading provider of audio/visual ("A/V") production services for live and virtual events as well as integration services for corporate A/V system installations. The company was founded by Bob and Stacy Horner in 1997 and has built a reputation over the past 25 years as the creator of some of the highest quality and most memorable events in the St. Louis region and beyond. The Company has steadily grown to become one of the Midwest's leading event production companies. On closing the transaction, CEO and Founder, Bob Horner said "We are excited for the opportunity to partner with the Markey's team and are looking forward to the next chapter of growth for Ironman Sound."

About Markey's 
Established in 1959, Markey's is a leading provider of event technology services including rental & staging for live events, in-house support services for convention centers and hotels, on-site corporate services, production services, computer rental and creative services.  As an employee-owned business, Markey's prides itself on exceeding customer expectations and proactively responding to the needs of its customers.
About RLH
R.L. Hulett is a boutique investment bank in St. Louis, Missouri, serving the middle market since 1981. In this transaction, RLH advised the Seller and facilitated the sale process by preparing marketing materials, contacting strategic and financial buyer candidates and negotiating with prospective suitors throughout the process.